Wonderful Wire Crochet Bracelet
In this class we will create a beautiful colorful heavily textured bracelet using wire and basic crochet techniques. This fun class will cover all the wisdom needed to finish a great bracelet in class. We will talk about basic design and how to use color theory to make your work stand out. No previous crochet or bead stringing experience needed. Come join this fun filled class.
January 13th Saturday (10:00-1:00) $50.00
Instructor, Lisa St. Martin
Beaded Wire Cuff
Make this super easy to cuff using a wire frame wrapped with beautiful beads! This is a great intro to wire and wireweaving. Several variations will be discussed!
January 15th (10:00 – 2:00) $50.00
MLK Holiday Monday
Carla Stemmers, instructor
Leather & Wire Bauble Necklace
Using a large beads such as the Jesse James beads – create a wire base incorporating the beads. Leather will be woven thru the beads to create a beautiful necklace! Stars has a wonderful selection of Jesse James beads and colorful leather!
January 15th 3:00-6:00 $40.00
MLK Holiday Monday
Carla Stemmers, instructor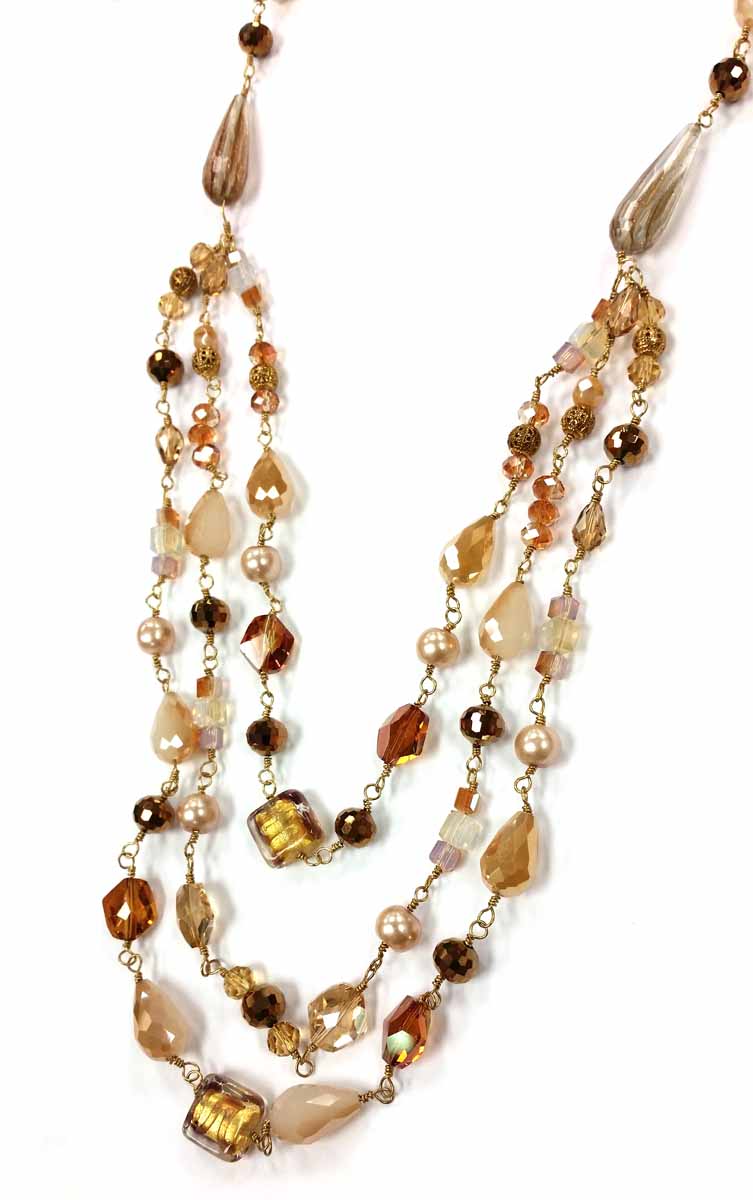 The Perfect Wire Wrap
Practice makes perfect! This class is the one to take to learn and perfect wire wrapped loops. Make a necklace and a pair of earrings using fine-gauge wire and beads of your choice. All it takes is correct technique and practice, practice, practice to make the perfect wire wrap!
January 26th Fri. 10:00-1:00 $40.00
Beverlee Stafford, instructor
You can sign up online for our classes through Eventbrite, give us a call OR email to reserve your spot.