TRUNK SHOW STARTS TOMORROW! 
WE GET AN EXTRA DAY!!!!
MEET PHIL!
We are really excited about the trunk show this weekend with Phil of The Bead Voyager.  He is a nomad with a love of all things natural and funky.  Phil has one of the most unusual collection of bone, shell, and horn plus he has a good selection of cabochons, and carries vintage, rare and collectibles items too.  He just got back from a buying trip so we cannot wait to see his latest haul!  We just never know what he will pull out of his truck!  See you there!
 APRIL 19TH -21ST
OPEN ALL EASTER WEEKEND!
Join us for a fun filled weekend @ Star's Beads!  Our trunk show is going to start a day early and we will be having an Easter Sunday Egg Hunt.  There will be discounts, prizes, and more!

Leave a little sparkle wherever you go!🧚‍♀️
Check out the latest shipment of stone that just arrived!
Bracelet Bonanza Bead Social
Spring time is here and we can started stacking our wrists up with bracelets!   Let's kick off the season with a little day of making as many bracelets as we can!  Join us for a spring bead social.  We will have lots of samples of various designs we can create to keep you busy all afternoon.  See you there!
Sunday April 14th   12:30 – 3:30
Drop in or stay all afternoon!
Diane Dennis Trunk Show of Kits
March 23rd Saturday 10:00 – 5:00
Diane Dennis is a self-taught seed-bead jewelry artist, beading since 1999 and has been teaching her beadwork designs since 2003. Diane teaches locally in Washington, DC area, and also for various bead societies' and for bead shops as a guest instructor, as well as teaching for Bead Fest and the Bead and Button show. Diane has been featured in Fire Mountain Gems and Beads advertising and has been a contest winner, she has been published in Beadwork, Bead & Button Magazines, Artisan Jewelry Times and Perlen Poesie. Her piece Star Light Star Bright appears in the Lark publication Showcase 500 Necklaces, which you can find all at Star's Beads!
She will be popping up shop with all of her fabulous kits plus she will be teaching a couple workshops!  Take advantage of this opportunity.  She will be teaching The Mini Pod and It's a Wrap, click here to see our listing of workshops.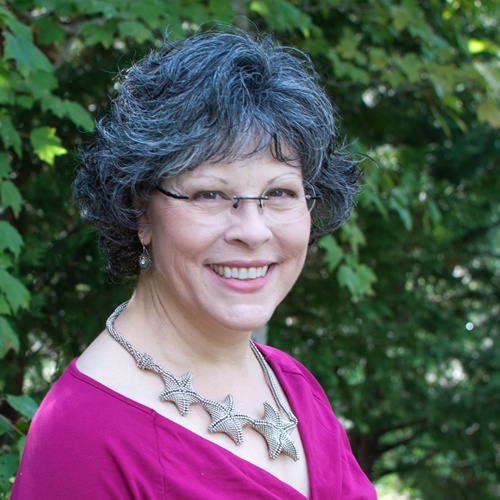 The Mini Pod
I greatly admire the Raku pieces of Marianne Kasparian. This is a beautiful small Raku pod, which allows the focus on simple beadwork to show off the Raku. For this piece we will utilize a technique of mine I call my easy flip cabochon. This technique combines beadwork and finishing in one simple step. You will find this technique useful on other beading projects. The fringe is optional.
*Prerequisites: Students be proficient in the peyote stitch. Other techniques that can be learned in class are a basic bead embroidery stitch, stepping up in circular peyote.
March 23rd Saturday 10:00 – 1:00     $40.00
Kits: $35.00
Instructor, Diane Dennis
L

👀

k who's BACK!
Metal master Kieu Pham Gray will be teaching us her magic in just a couple weeks. Plus she will also be bringing a trunk show of all the supplies you need to get your own workshop started. Sign up for her classes now, they fill up fast!
MARCH 15th – 17th
"Jewelry has the power to be this one little thing that can make you feel unique." 

💫
*Happy Beading*


📿

Designed by Alison Reinfeld
"I feel the same way about jewelry as I do food. I want it ALL." 

🤣
Check out some of the beautiful creations from the Leather Make & Take this past Monday. 

🙏

Thank you to all those that came to play, it was a blast!
👑

Congratulations Sandra!
You are the the lucky winner of the Tucson Treasures Raffle! 

🍀
📣

Get your raffle tickets!
You have one more day until the BIG drawing on President's Day Monday. Includes a full set of travel tools, Wonder woman sterling cuff bracelet, Kingman Turquoise soap, stackable wood bracelets, yummy amethyst nuggets, a fantastic slab of labradorite, and a gorgeous strand of large baroque pearls. 

🤩

 Only a $1 per ticket and it's worth over $400!
"You know the world is a magical place when she grows her own jewelry."

💫
We are now carrying geodes and many other metaphysical gifts and crystals. 

🔮
🤩

 

🤩

 

🤩

 

🤩

 

🤩

 

🤩

 

🤩

 

🤩
I am back from Tucson with loads of goodies!
If you have not been following, Tucson is the largest gem show in the world, where collectors from around the globe come together to create the most massive marketplace of treasures.  I have now been going for a couple decades and I cannot begin to describe just how much is there.  It is a whirlwind trip of selling our own designer clasps and buying up all that I can afford!  I am always so invigorated when I return.  I get to meet with big industry names, many that you may have seen on JTV, and collaborate with some amazing masterminds.  If you want to get a real feel for the energy, check out our FB page for my live video.  The debut of all my finds starts this weekend and will kick off with our Private Preview Party on Friday night.   If you have not gotten your Golden Ticket to the party, call the shop now!  See you there! ~Kay

MAKING ROOM SALE
We have so many treasures from Tucson that we need more space!
20% OFF
STOREWIDE
*Plus added to your Star's Card for another 10%!
NOW THRU FRIDAY
February 9th – February 15th
It's always an adventure in Tucson. This year, I got the privilege to be a designer in the Beadlon Earring Design contest! 45 minutes, 22 designers, and a fun selection of goodies from big industry suppliers. Now its time to cast your votes in so follow the link!   You have until Feb 22nd and you better vote for me! 🤣
Get your GOLDEN TICKET!
Join us Friday, February 15th @ 7pm for the Private Preview Party!  It's a $100 to get in but you will be glad you did with all this to look forward to:
$100 Star's Beads Bucks that you can spend on anything and never expires.
VIP Access to the Private Preview Party
First dibs on all the Tucson Treasures
FREE Tucson Souvenir
FIVE FREE Ticket Entries into the Tucson Treasures Raffle ($200+ value)
Plus Door Prizes, Raffles, and Special Discounts
The Tucson Treasures Raffle will be revealed LIVE and drawn end of President's Day Monday, so be sure to follow us on FB!
"In your wildest dreams, you could not imagine
what marvelous SURPRISES that await you!"
Follow the link to see what's happening
@ Star's Beads