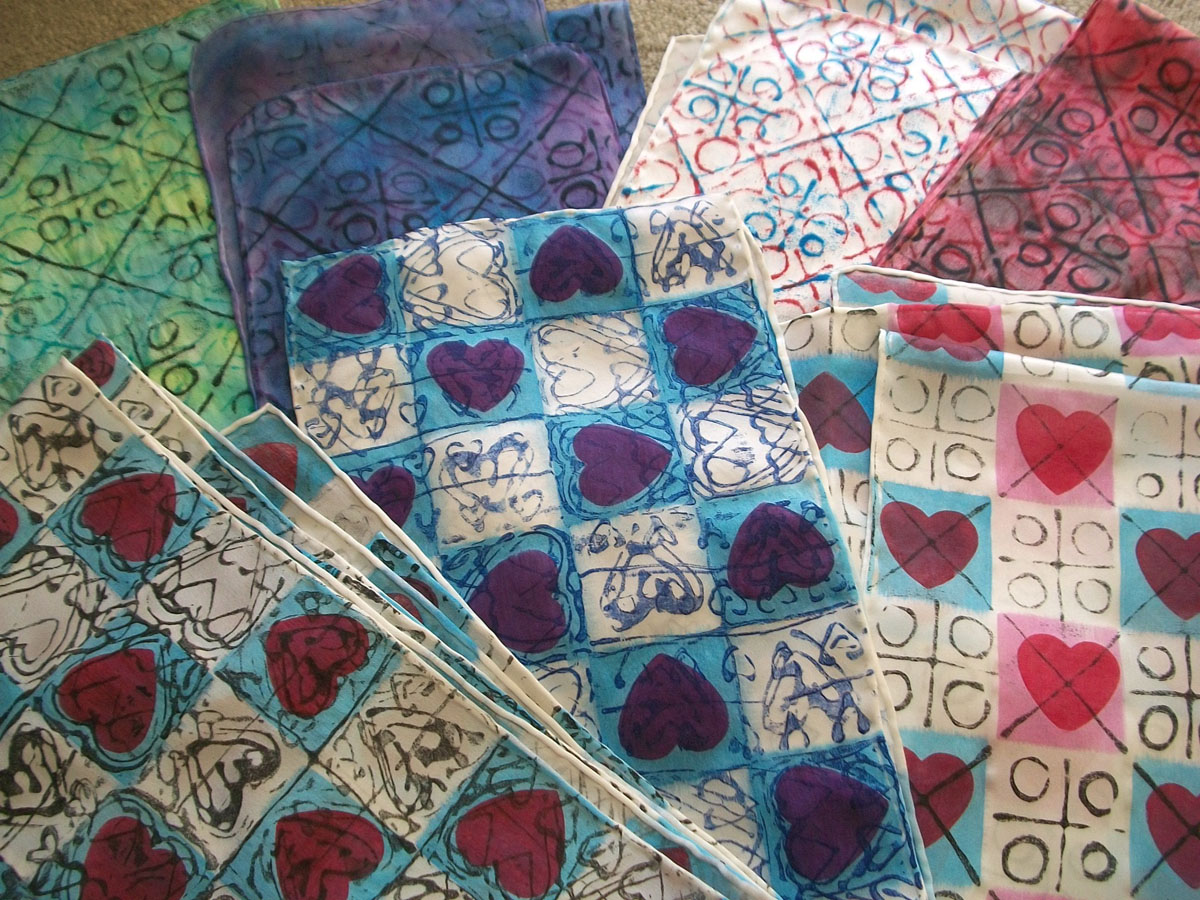 Hand Print a Silk Scarf
Create an eye-catching accessory using print blocks made from recycled cardboard, craft foam, custom hand-carved stamps and vegetables! Learn different techniques for applying paint and layering designs and colors. Julie will provide a fun selection of her own print blocks for use in class.
May 6th Sunday (12:00 – 2:00)
Class – $30 Supply fee – $10
Instructor, Julie Booth
You can sign up online for our classes through Eventbrite, give us a call OR email to reserve your spot.